Emma & Ashleigh
Spring Flowers For you!!!!

When we started our floral design business people assumed I was the one making the arrangements. So when everyone found out Raymond was the designer their first question was, "How did he get into that?" Since it is our most frequently asked question I would love to satisfy everyone's curiosity....so here is why.......


Hmmm
......I can drive, I'm qualified.." So he applied and got the job.
Epilito's
....an Italian florist in Trenton that seemed to specialize in funerals for drug dealers, mob bosses and various other thugs.... One hysterical story he told us was of placing the flower order for the loved ones of the dearly departed. First the thug friends would come in and buy flowers, lots of flowers...then the mom would come in and she would buy more flowers , then the wife would come in and she would have to buy something bigger than the mom, then the girlfriend would come in and she would have to out do the wife...and then even sometimes the boyfriend would come in to out do everyone!! It seems that wherever Raymond goes characters follow.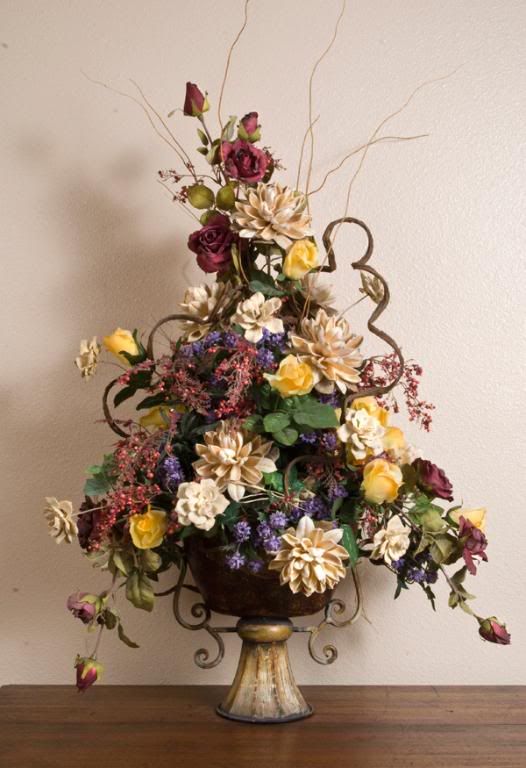 Raymond began helping in the shop between deliveries. And then he noticed that not only did he like designing flowers, but he was good at it. So during the holidays they hired another driver and Raymond started designing. That led to more designing, which eventually led to another florist, away from the thugs and drug dealers, which led to owning a florist....which eventually led to him moving to
Las
Vegas....and believe me there is a story there!!
Las
Vegas it was his intention to go into the gaming business so while he was breaking in he worked as a florist. He said it was always interesting when he would apply for a job.....no one actually believed he could arrange flowers, and he loved the look on their faces when he finished an arrangement. He was good and he was cute and he always got the job!!
While he worked at the casino he would do flowers now and again for friends. A few arrangements for a wedding, a corsage for Trey, Valentine flowers for me, and every year he would create an amazing Christmas mantle. We always wondered why he didn't do it for everyone else. After twenty-five years he really wanted to change careers.....so......



.
.....we applied for a business license and "Emma and Ashleigh" was created. We do everything with silk and dried flowers. From centerpieces, to pot shelves to whole foyers. Raymond has the ability to understand what people want from sometimes sketchy descriptions.


I put a few of my favorite pictures of his flowers on my blog so you could see what amazing things he does.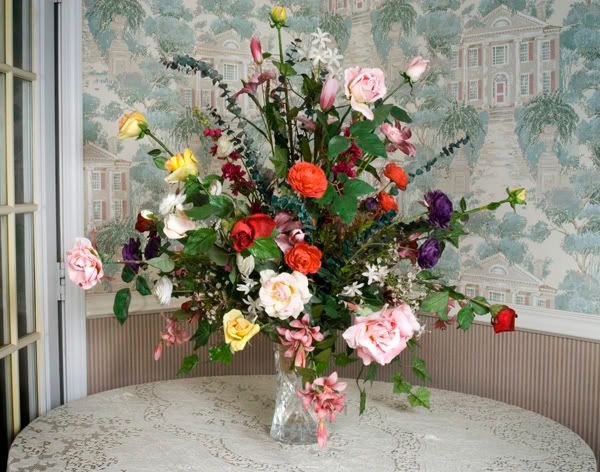 You can find us at home any time...just come by.....call.....email.....whatever you want to do ...but remember we all need something beautiful near us.

Love to you all!!
TexDona@gmail.com
Emma & Ashleigh
6280 North Hualapai
Las Vegas, Nevada 89149
702-655-6632